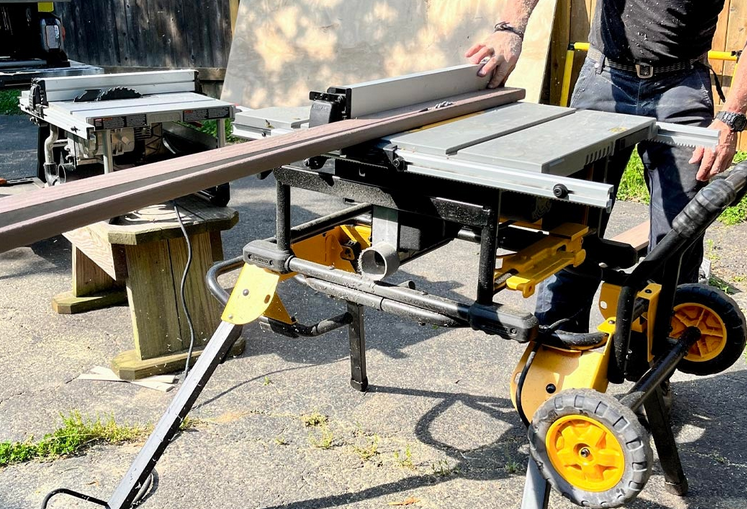 When it comes to woodworking, having a reliable table saw is essential. A quality table saw provides accuracy, power, and versatility, making it a valuable tool in any woodworking workshop. In this article, we'll explore some of the top table saws available on the market today.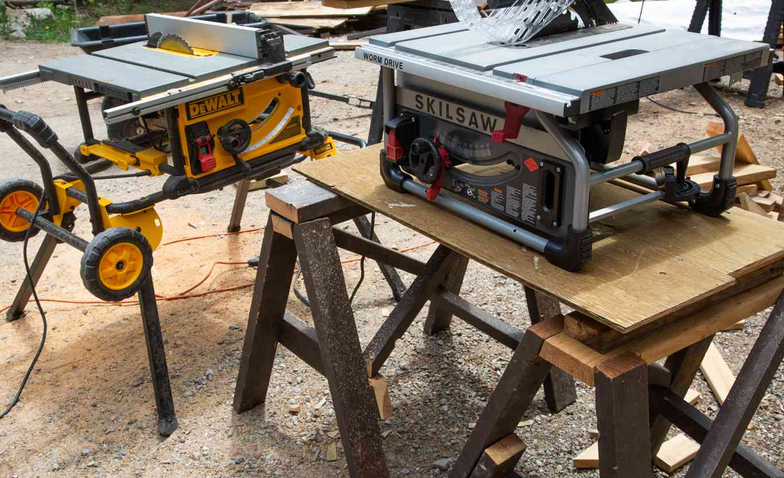 Bosch 4100-10 Table Saws
The Bosch 4100-10 is a high-performance table saw that offers exceptional precision and power. With a robust motor and a large cutting surface, this saw can handle a variety of woodworking tasks with ease. Its innovative design features advanced safety features, such as a Smart Guard System, which protects against kickbacks. The Bosch 4100-10 is a reliable choice for both professionals and hobbyists looking for a durable and accurate table saw.
DEWALT DWE7491RS Table Saws
The DEWALT DWE7491RS, known for its portability and versatility, has earned a top rating as a table saw. This saw features a rolling stand that allows for easy transportation and setup. With a powerful motor and a large rip capacity, it can handle even the toughest woodworking projects. The rack and pinion fence system ensures precise and smooth adjustments, enhancing cutting accuracy. The DEWALT DWE7491RS is a popular choice among woodworkers due to its durability, performance, and convenient features.
SawStop PCS31230-TGP252 Table Saws
Moreover, for woodworkers prioritizing safety, the SawStop PCS31230-TGP252 is a game-changer. Equipped with a revolutionary safety system, this table saw detects contact with skin and stops the blade within milliseconds. Alongside its safety features, this saw offers exceptional power and precision. The heavy-duty construction and large cutting capacity make it suitable for professional woodworking projects. While the SawStop PCS31230-TGP252 comes with a higher price tag, its unparalleled safety features make it an invaluable investment.
Makita 2705X1 Table Saws
The Makita 2705X1 is a popular choice among woodworking professionals. With its powerful motor and large cutting capacity, it can handle a wide range of woodworking tasks. Therefore, the adjustable dual-side guards enhance safety, while the electric brake provides quick blade stops for increased productivity.
RIDGID R4512 Table Saw
Furthermore, DIY enthusiasts praise the RIDGID R4512 for its excellent value and performance. This table saw features a sturdy construction and a spacious tabletop, allowing for accurate cuts and ample workspace. Therefore, with convenient features like an integrated mobile base and an adjustable fence, it offers ease of use and versatility.
Craftsman Evolve 15 Amp 10″ Table Saw
Ideal for DIYers and hobbyists, the Craftsman Evolve table saw offers reliable performance at an affordable price. It features a compact design and a powerful motor, making it suitable for small to medium-sized woodworking projects. Therefore, the adjustable rip fence and miter gauge provides versatility for precise cutting.
Powermatic PM1000 Table Saw
In addition, the Powermatic PM1000 is a premium table saw with professional-grade features. Its robust build, precision-ground cast-iron tabletop, and powerful motor ensure exceptional performance. The integrated dust collection system keeps the workspace clean, while the Accu-Fence system enables accurate and smooth adjustments.
Conclusion
In conclusion, investing in a high-quality table saw is crucial for any woodworking enthusiast or professional. The Bosch 4100-10, DEWALT DWE7491RS, and SawStop PCS31230-TGP252 are among the top table saws available, each offering unique features and benefits. Consider your specific woodworking needs and choose a table saw that suits your requirements for precise, efficient, and safe woodworking.
Choose a table saw that aligns with your woodworking goals, and embark on your woodworking journey with confidence and precision. Remember to prioritize safety precautions, follow the manufacturer's instructions, and always wear appropriate protective gear. Embrace the power and versatility of these table saws, and let them be your trusted companions in your woodworking endeavors. Hence, stay up-to-date with the latest trends in table saws to enhance your woodworking skills and bring your projects to new heights.